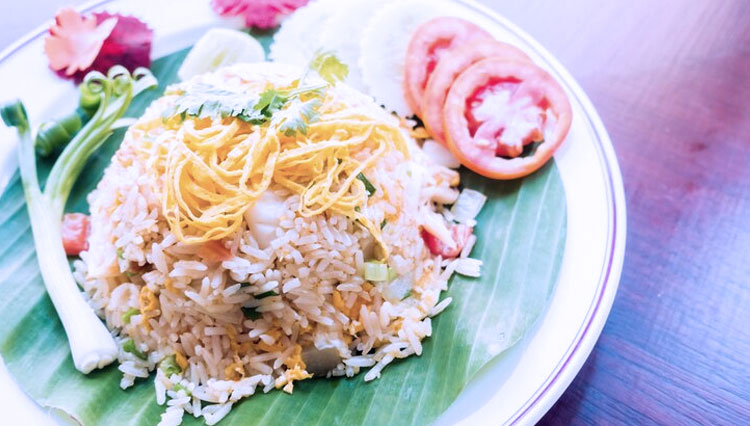 TIMESINDONESIA, JAKARTA – What happened when you have leftover rice with bare minimum ingredients left in your refrigerator? well, you don't need to be worry, for you could turn the rice into a nice delightful Javanese fried rice as long as you have a clove of shallot and garlic. 
The traditional Javanese fried rice doesn't need much ingredients in the making. Some would say the look will not be tempting but the taste will surely deceive you. 
This dish might be the easiest dish to make while you were in rush. It will not need much time and will just need a small effort during the making. 
Legend has it that the dish was coming from those peasant who has nothing left in their kitchen but rice, garlic, and shallot. But in modern day, people will add anything they could find in their refrigerator to elevate the taste. 
Some people will also use shrimp paste in the making. The shrimp paste left umami taste, just like when you add MSG into it. 

We will lead you step buy step in cooking this delicious dish. So, without any further do, let's check it out. 

 
Ingredients:
One serving rice

2 cloves shallot

2 cloves garlic

2 pcs Birdseye chili (optional)

a pinch of salt

a pinch of MSG

1 pcs egg (optional)

shrimps (optional)

2 tbs vegetable oil
Instructions:
Crush the garlic and shallot. Dice the chili if you used one. 

Heat the pan or wok on the stove. Add the vegetable oil and let it heat. 

Put in the shallot and the garlic, sautéed for a few second till the fragrance came out.

If you willing to add some shrimps or smoked beef this is the step where you need to add those ingredients. But if you don't, then you are welcome to skip the step.

Next, you could season it with salt and MSG. Keep stir it up till all the ingredients are mixed well for 3 to 5 minutes. Adjust the taste.

To top it off, you could make sunny side egg and put it on top of it. if you have cucumber, lettuce, or tomato you could also use it as a dressing. 
The Javanese fried rice is well known with its minimum ingredients but with splendid taste. It won't cost you much time and will make surely fill your rumbling belly. 

Some people will choose to serve and enjoy it with the local crackers. Cassava or bitter bean crackers are the best. This dish will be perfect to serve during a cold day. 

Lots of people who tried this recipe will fall in love to the taste as well how easy is the process. To make Javanese fried rice you will just need not more than 10 minutes of your time. Just the same as you heat your frozen food in the microwave. But surely it will be healthier for all the ingredients are fresh. (*)
**) Dapatkan update informasi pilihan setiap hari dari TIMES Indonesia dengan bergabung di Grup Telegram TI Update. Caranya, klik link ini dan join. Pastikan Anda telah menginstal aplikasi Telegram di HP.

Artikel ini bersumber dari news.google.com.